Chicago…. what is going on?  In September, the YouTube Channel Stock Board Asset released a video showing footage of 50 heavily armored United Nations vehicles sitting on the deck behind a U.S. government-owned warehouse and they appeared to be ready for nothing short of "Rapid Domestic Deployment". The vehicles in question are parked in the rear parking lot of a warehouse building located at 11841 New Gate Blvd. They are all painted white and bare the letters "U.N."
Back in December, Cook County Commissioner Richard Boykin met with the Assistant Secretary General of the United Nations to request that the UN send "Blue Helmet" Peacekeeper's to the streets of Chicago. Commissioner Boykin is on record as calling this measure "Quiet Genocide". After being asked by a reporter why he wants the UN troops rather than to just make use of the actual American police force, Boykin revealed that he further wishes for the requested troops to essentially become the police in Chicago. You can see all this here in the below YouTube video curtosey of YouTube Channel CBS Chicago
Back in August Chicago's WCKG 1530 AM operator Matt Dubiel claimed the radio station was "shut
down" when they aired a report by Alex Jones that revealed witness reports of troops on the ground.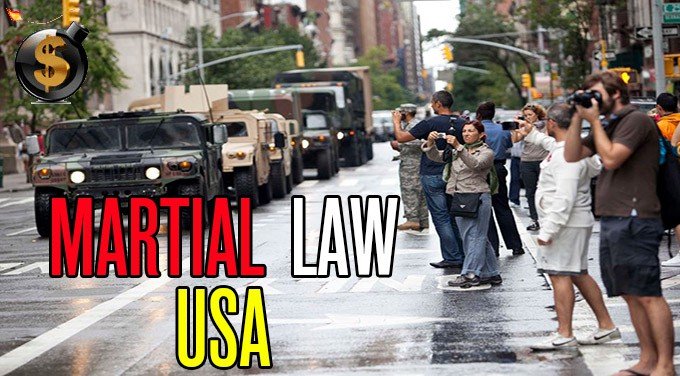 For a few years now, "Conspiracy Theorists" have warned us repeatedly about the possibilities of martial law coming to America… Based upon the facts that we just gave and what you may already know, "Do you think it is safe to say that Martial law is on its way?" Could it be that there was some truth to some of the conspiracy claims that have been made? What are you thoughts about martial law in america? Martial Law was already activated in Michigan… now possibly Chicago according to rumors… where next?
As always thank you for reading this article. Please share your thoughts, comments and concerns below. If you liked this article you can check out more on our steemit page @truthbeyondlies
Comment Using Facebook
Comment Using Facebook