The Global Economy is developing a UBI infection! Are we going to lazily sit for this?
What is "Universal Basic Income"(UBI)? It is a basic income that typically is described as a new kind of welfare regime in which all citizens of a country receive a regular, liveable and unconditional sum of money, from the government. (source: Wikipedia) Some countries have already conducted experiments with UBI and others are talking about conducting an experiment to see how it would fare.
What we found so far:
Canada – They started an experiment at the beginning of this year in Ontario that will last for 3 years for 4,000 people in 3 different communities. The participants are unemployed or have an annual income below 34,000 ($ 25,951.52 USD) Canadian dollars. Single people receive up to 17,000 ($12,975.76 USD) and Couples get up to 24,000 ($18,318.72 USD) of basic income and they are able to keep half of what they earn from working (if they are employed). The participants are closely watched and results are analyzed by social scientists, economists and policymakers not only in Canada but around the world
Finland – Started their's in January 2017 that will last for 2 years. They randomly picked 2,000 unemployed people between the age of 25 to 58, to receive a monthly payment of €560 ($688.60 USD). There are no obligations to accept or seek employment during the 2 years and if they do find work, the amount they receive will not change. It is worth noting however that the amount which they are receiving is more or less the equivalent to basic unemployment and is not enough to live on.
 OR 
Italy – Began their trial back in June 2016 in the coastal city of Livorno. It lasted 6 months. They gave 100 families $537 per month. In January 2017 this was expanded to another 100 families. Naples and Ragusa are considering starting trials as well.
Switzerland – The citizens rejected via voting for UBI back in June 2016. The wording on the ballot called for a change in their constitution. The change would be worded to guarantee the introduction of an unconditional basic income.
The United States – Has 2 different programs but both are being conducted in California. The 1st one is in Oakland and solely the project of Tech startup fund Y Combinator . This project has 3,000 people, 1,000 will receive $1,000 per month and the rest will receive $50 per month until 2022. The 2nd program is in San Francisco which has not started but was announced January 23 and will be focused on families and children. There will be four groups overall: families with 1-year-olds, families with 3-year-olds, families receiving other forms of assistance (such as nursing care), and families receiving nothing. They will receive between $1,000 to $2,000 a month.
Other countries that are involved in UBI experiments include Scotland, The Netherlands, Kenya, Uganda and Saudi Arabia. None of these countries have made this law or permanent. All these countries are labeling this as either a program, trial or experiment. One thing we would like to point out that we noticed during our research is that there is no mention as to where this money will come from to cover UBI… Some countries have said this would eliminate welfare and or Social Security, which technically would free up funds. However, how are these programs funded? That's right, taxes from people that are working (bye- bye to middle class?)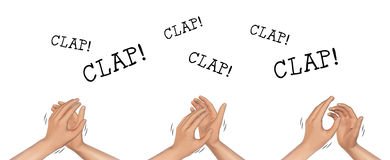 What better way to crash an economy? Tell people that they can get free money every month. The majority of people will not work… One would begin to ask themselves why put yourself through working a job when you get a check every month and with today's society you can bet that the masses will quit their jobs and live off of what is given to them. If we take this article and our other article Censorship, Lies and Videotape (What is it all leading up to? and mix it with how the Petro-Dollar is not the only currency to buy oil now, (you can use the Petro-Yuan which is not only backed by oil but gold as well)… what do you have? Are you for a universal basic income or against it? Do you think this is the start of the new world order that we all have heard about? what do you think all of this could mean? We truly would love to hear your thoughts, comments and/or concerns about this below. As always, Thank You for reading this article and if you would like to see more of our work visit our steemit page @truthbeyondlies
Comment Using Facebook
Comment Using Facebook