To our Venezuelan followers: We would like to dedicate this article to you. Our hearts break for what you are going through and we pray that you are all ok. For what it's worth you are constantly in our thoughts and prayers. After what was supposed to be a day of researching turning into almost a week of discovering devastating fact after fact we have to admit that this was one of the hardest articles we have had to put together. Our hope is that we can bring some attention to the conditions of your country and not offend.
To our other followers: This article is to make the world aware of what Venezuela going through with their corrupt Government that is in power. Please find it in your heart to spread the word. We as a whole need to help them. Their own government is not and from the outside looking in, may be deliberately setting them up for failure. Keep in mind if this is happening to them, it can happen in your country as well.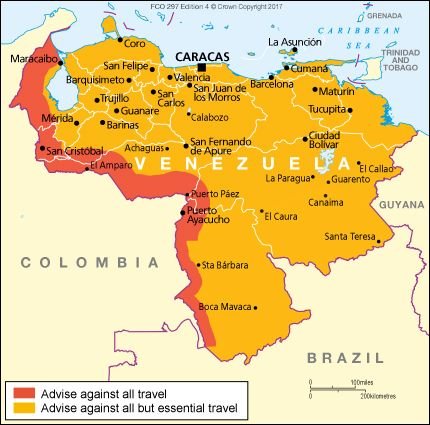 Venezuela is currently facing the worst economic crisis in history. The conditions that they are living in and what they are facing daily are beyond our very worst nightmares. Their economy is in a chaotic state and has all but totally collapsed! Some have even gone on record and stated that it's "beyond the point of no return". What was once labeled as South America's richest country is now running out of money at an insane rate, prices are soaring, and it seems
as if nobody knows if or when it will stop. During 2016 consumer prices rose 800% and the economy diminished by 18.6% then nearly 75% of the population was report (according to studies) to have lost an average of 19.4 pounds (8.7 kg) in weight (in 2017 the weight loss was on average 24 pounds) due to their food storage and lack of proper nutrition (deteriorating diets which are deficient in vitamins and protein).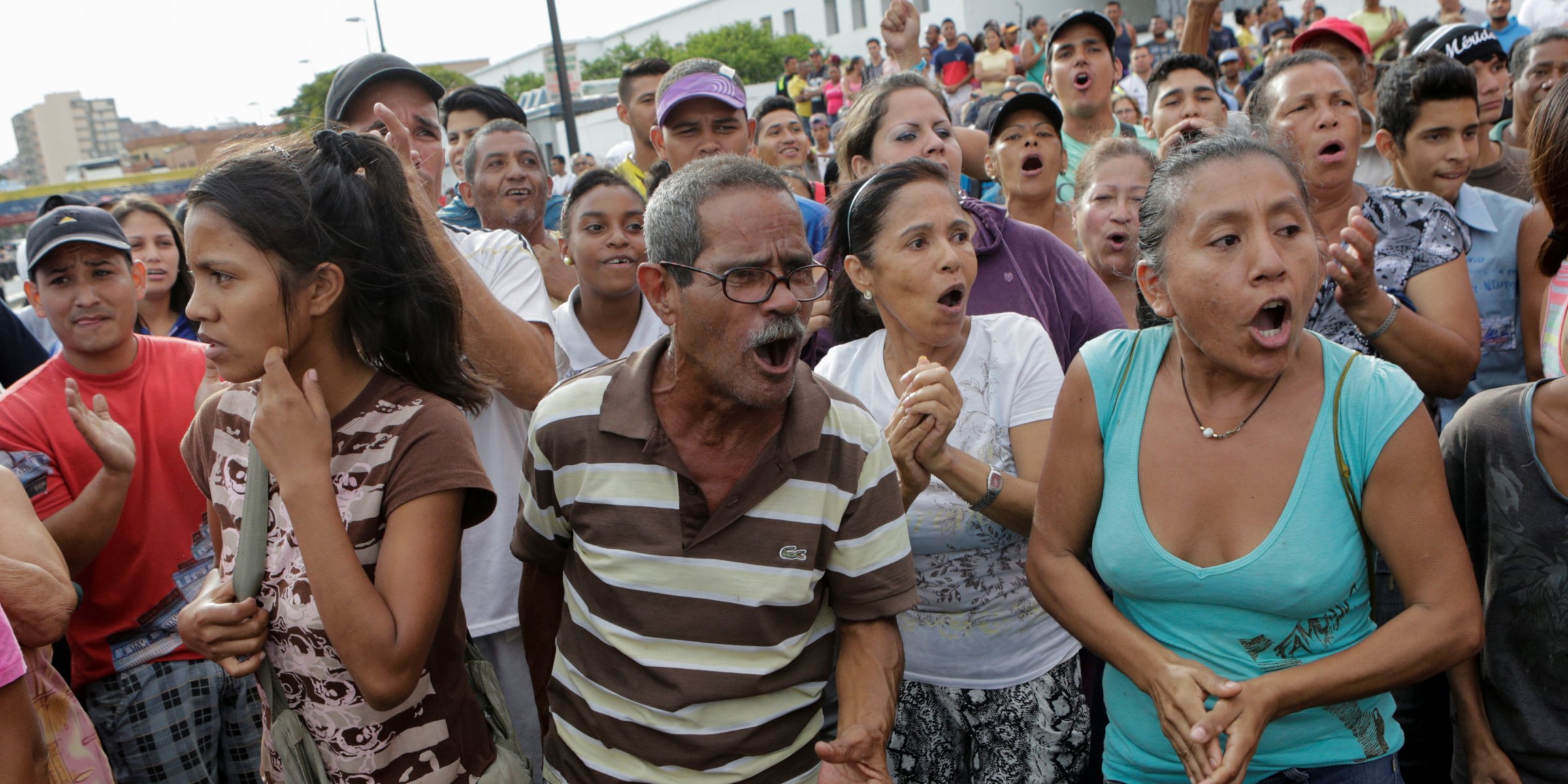 Some might ask, how can this be since Venezuela holds the world's largest supply of crude oil? There are multiple reasons for this and we will start by stating the obvious and saying "oil itself".
Crude Oil: In 2014 the price of oil was about $100 per barrel which prompted several countries to start pumping too much oil. Oil that was previously inaccessible was able to be pumped due to new drilling technologies. At the same time more, gasoline was not being purchased globally. To much oil pumped caused the price to drop to about $26 a barrel in 2016. Today it is roughly about $60, which cut their income to about half.
Economy: The country turned toward socialism in 1999, with the election of Hugo Chavez as president. President Chavez wanted to end poverty in the country due to the inequality that had grew extreme. (However a small elite class controlled everything while the increasingly impoverished masses fumed.) When President Chavez passed away, President Nicolas Maduro tried to continue "Chavez's vision". Maduro blames a big part of the economic issues on the U.S Sanctions placed and went on record to say that these sanctions are proof that the U.S is waging an "Economic War". In 2014 the nations poverty rate was at 48% which almost doubled as it later rose to 82% in 2016. In 2017 the minimum wage had to be raised 3 times!!! The latest increase had brought the minimum wage up to $97,531 bolivars a month… sound like a lot right? WRONG! That is about $12.53 USD in 2017 however as of today it is less than $3 USD! Right now, about 90% are living in poverty. The IMF has predicted that the economy will decrease another 15% and inflation will reach an all-time record high of 13,000%.
(But wait, there's more)
Food and Medical shortages: Venezuela imports food from Brazil, Colombia and Mexico because the government stopped cultivating its rich farmlands years ago. For the first five months of 2017, food exports from those countries to Venezuela were down 61% when compared to the same period in 2015. In May 2017 the government was providing a subsidized monthly bag of food. The monthly food bag, worth 10,000 bolivares ($0.30 USD), included rice, milk, pasta, beans and a few other items. People had to wait hours in line just to buy everyday basics like flour and sugar. To help you better understand what they are facing, a dozen of eggs would currently run you about $150 USD while most people are lucky to get the equivalent of $49 USD per month! The hospitals are no exception to this crisis either. Some people take their own medicine (what they can get their hands on at least) to the hospital with them. Hospitals cannot afford to provide meals while you are there and more times than not cannot even help you due to a depleted supply of medical supplies and medicine. Some took part in a protest demanding that the government tend to the country's health crisis, in Caracas, Venezuela, Feb. 8, 2018. Shortages of medicine, medical supplies and services were responsible for MANY avoidabledeaths.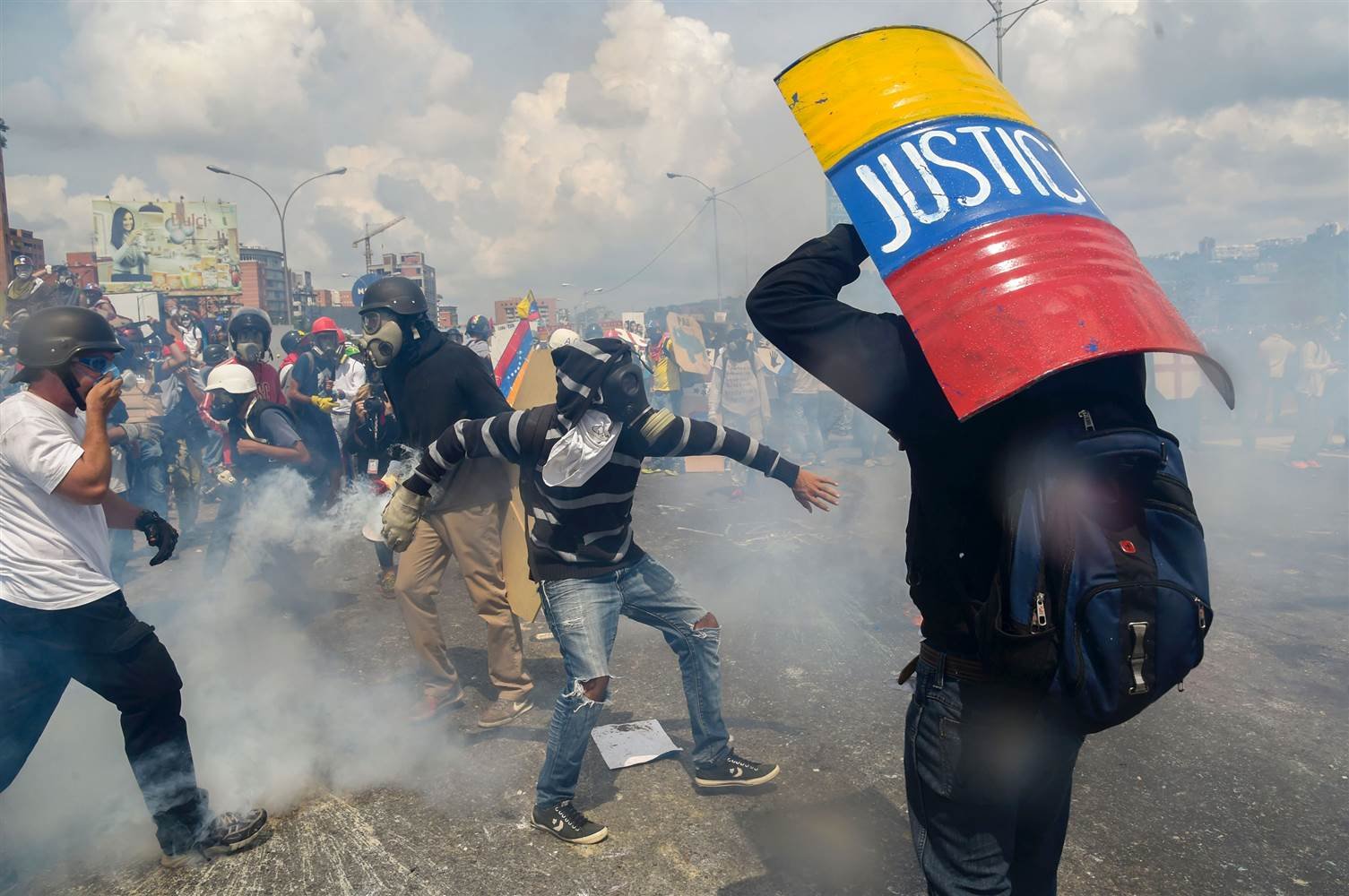 Currency: In 2010 1 USD was worth about 8 bolivars… today 1 USD would fetch you around 33,499 bolivars. The bolivar has lost 98% of its value since 2017 which means they wait for hours to get what some of us would consider to be pennies out of the bank. Elorza, Apure began to issue its own currency this month to alleviate the hyper-inflationary country's cash crisis. It is called Elorza and is being sold in the municipality's offices to ensure that thousands of tourists and residents can trade but will only be valid in the city of Elorza. The currency can be exchanged for rice which has been grown and harvested by members of the community.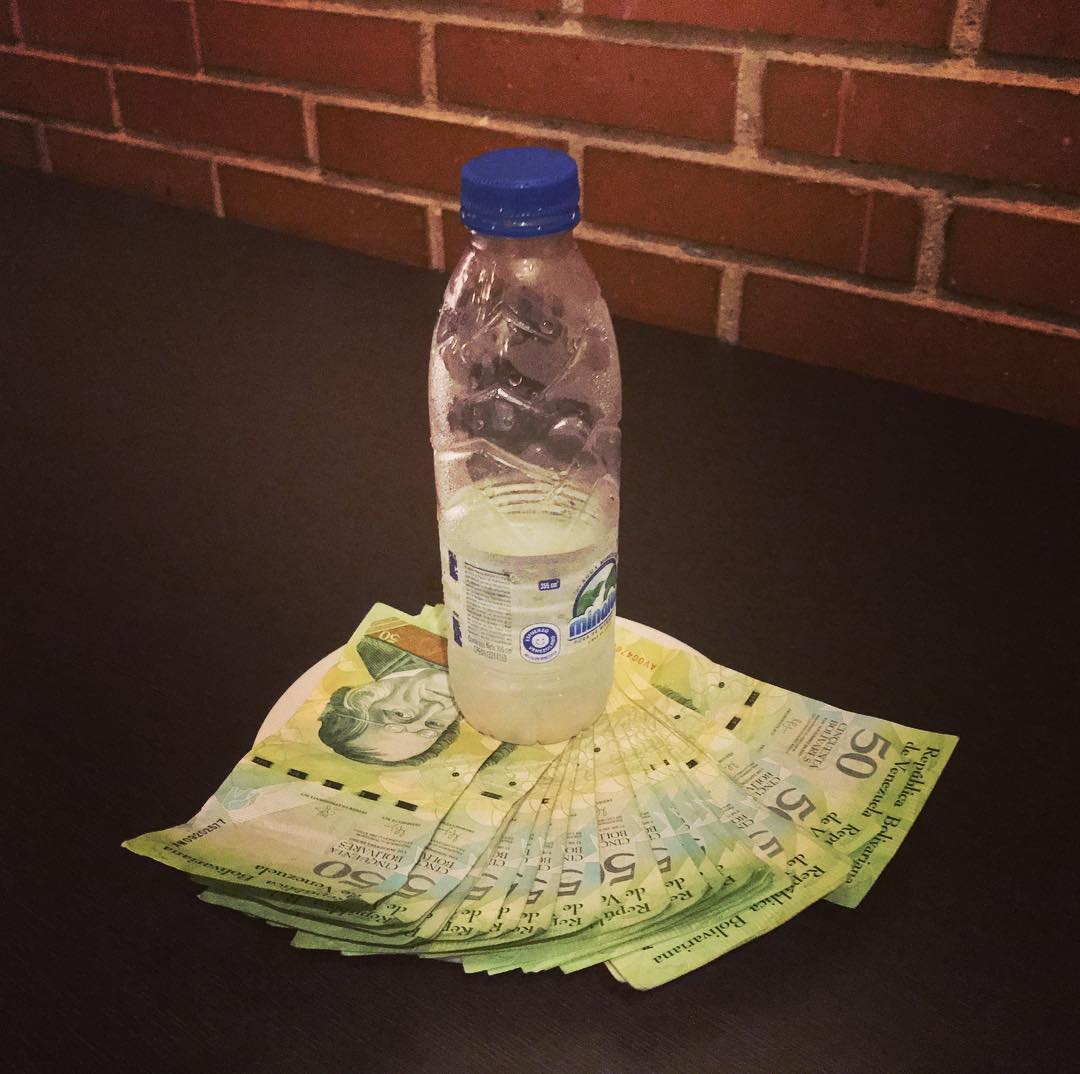 (This is what you will need to have to purchase a bottle of water.)
Is there hope with Crypto?
To help this crisis, the government is looking towards crypto. Venezuela is the first country to launch its own cryptocurrency backed by tangible assets, many governments have been looking into electronic currencies. The crypto-currency is called the Petro and is said to be backed by Venezuela's vast oil reserves. Each Petro coin is worth $60, roughly the price of a barrel of oil. By selling the coins, which are traded on a platform (currently unknown to us due to recent legislation passed by our U.S president Donald Trump. United States President Donald Trump and other critics have claimed the Petro, is unreliable. Yet in pre-sales alone, which began February 20, Venezuela has already made over $5 Billion USD during this period and, as of March 10th, has recorded more than 186,000 certified purchases. President Chavez is currently calling for his citizens to mine the coin. Venezolana de Industria Tecnológica (VIT) will be assembling mining rigs for installation throughout Venezuela, Ultimas Noticias cited VIT president Jorge Michainaux explains. "He indicated that the company will work on the creation of the Petro Container, which are portable centers for mining. This is great because a program called "Plan Chamba Juvenil Digital (Youth Digital Work Plan)," with registrations set to begin April 15th. The government hopes that "the program will attract at least one million students." This program was designed to help incorporate young people – including but not limited to university students, the unemployed, single mothers as well as the homeless – into "working life". The project has been created to "guarantee the incorporation of young people in the labor sector and has set a goal of 1 million men and women under the age of 35. Young people make up 60% of the population in Venezuela. It was said that 879,000 have joined the employment program.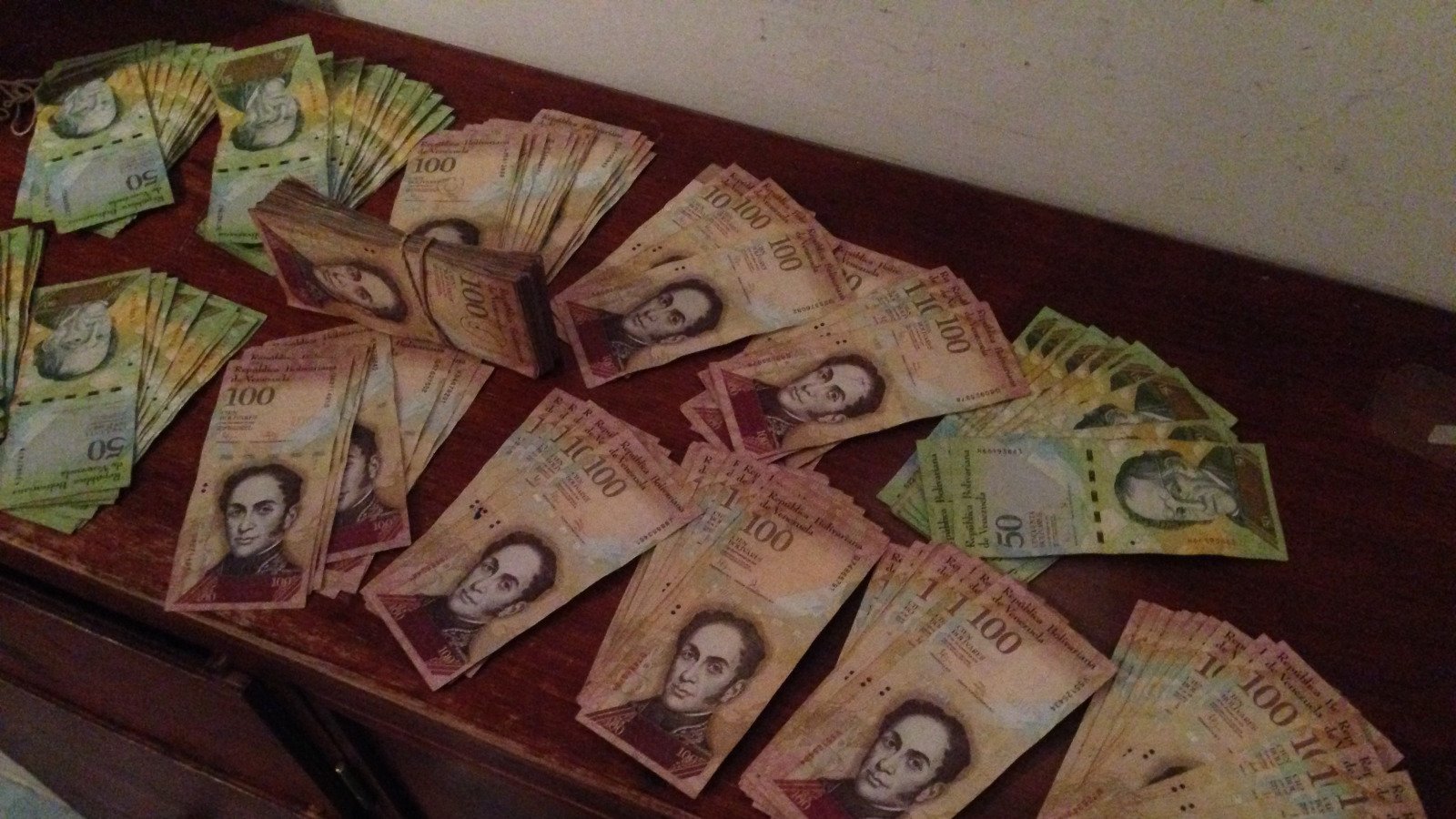 (This is equivalent to $80 US dollars)What are your thoughts about this crisis? If you are living in Venezuela and would like to share anything at all, we would love to hear it as you do have our full attention. What if this happened in your country? We would like to hear your thoughts, comments and/or concerns about this below. As always, Thank You for reading this article and if you would like to see more of our work visit our steemit page @truthbeyondlies
Comment Using Facebook
Comment Using Facebook