On February 16th, 2018 bill number SB-1424 was introduced to California Legislative by democratic Senator (Dr.) Richard Pan. SB-1424 was reviewed by its committee and amended March 22, 2018 and is currently waiting for it's hearing date which is set for May 8th, 2018.
You may be asking yourself, "Why is TBL writing an article about a senate bill when this is not normal for them?" We felt the need to bring this bill to your attention because it will directly affect freedom of speech. The bill reads:
" Existing law prohibits a person, among others, from making or disseminating in any advertising device, or in any manner or means whatever, including over the Internet, any statement concerning real or personal property or services that is untrue or misleading, as specified.
This bill would require any person who operates a social media, as defined, Internet Web site with a physical presence in California to develop a strategic plan to verify news stories shared on its Web site. The bill would require the plan to include, among other things, a plan to mitigate the spread of false information through news stories, the utilization of fact-checkers to verify news stories, providing outreach to social media users, and placing a warning on a news story containing false information."
The bill goes on to state:
"SECTION 1.
Title 14.5 (commencing with Section 3085) is added to Part 4 of Division 3 of the Civil Code, to read:
TITLE 14.5. False Information Strategic Plans
3085.
(a) Any person who operates a social media Internet Web site with physical presence in California shall develop a strategic plan to verify news stories shared on its Internet Web site.
(b) The strategic plan shall include, but is not limited to, all of the following:
(1) A plan to mitigate the spread of false information through news stories.
(2) The utilization of fact-checkers to verify news stories.
(3) Providing outreach to social media users regarding news stories containing false information.
(4) Placing a warning on a news story containing false information.
(c) As used in this section, "social media" means an electronic service or account, or electronic content, including, but not limited to, videos, still photographs, blogs, video blogs, podcasts, instant and text messages, email, online services or accounts, or Internet Web site profiles or locations."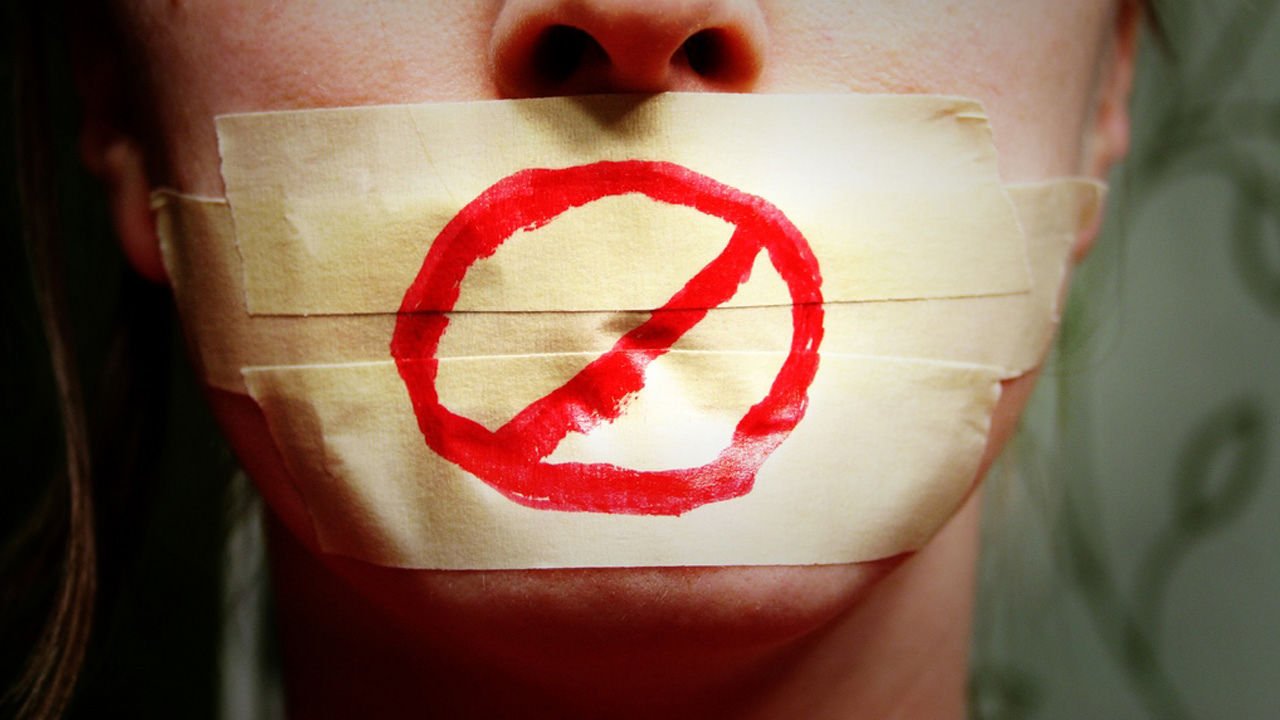 Basically, what this means is that before you are able to post ANYTHING, a Facebook post, a Twitter message, or write in your blog, YOUR words will first go to someone to read, they then will have to verify this information before it can actually be posted for the rest of the world to see. This bill in our opinion is very vague and leaves more questions than answers. There is no information on who said "Fact-Checkers" would be… Would it be a 3rd party and if so, would the Government pay for this? What checks and balances would be in place to make sure that this "fact-checking" mission was not bias or corrupt? (We know we made a "funny", this IS the Government after all)? What penalties would be applied and How would the warning system work? These questions arise as well as many more… We can only assume that this information has probably left you with questions as well.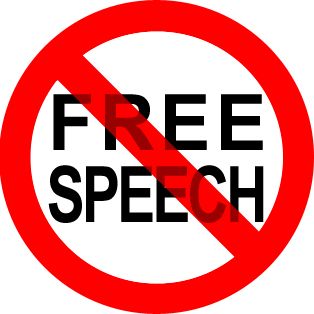 To be fair this would create jobs… People will have to be hired by whoever will be responsible for doing the fact-checking. Creating jobs is a great thing, as we all know that good paying, quality jobs are very hard to find, but at what cost? Most people write to express yourself or to give information. What happens if you have an opinion that differs from the majority of society? You could get in trouble. "How so?" one may ask. Let us give you a scenario to consider. Let's say California was trying to pass a bill where it's citizens could only purchase gasoline on Mondays. John Doe does not like this idea, he likes to get gas on Fridays. He is outraged that the Government is doing this and like most people he wants to express his outrage to someone, so he goes on a public internet site to find like minded individuals who can understand his point of view. Let's say he goes to Facebook and writes a beautiful post that explains in detail why he feels this way and what is wrong with the bill. Up until this point do you see anything wrong with what is taking place? No. He is stating his opinion, but this goes to a fact-checker, they see that what he is saying is not considered to be FACT by their definition, they label this a false news and BAM… He gets a "warning" for spreading false news followed by a 'penalty" which could literally mean that he has to pay a fine or worse, he goes to jail. Now do you see the problem?
An interesting side note. Facebook uses a company called International Fact-Checking Network (IFCN), an organization run by the Poynter Institute. IFCN received $1.3 million from George Soros's Open Society Foundation.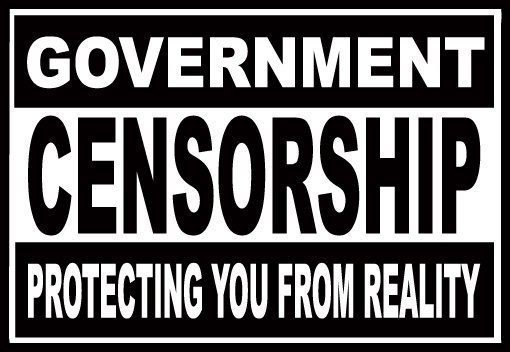 Just so we make our point clear. Yes this is just for California, but as we know it has to start in just one place before it spreads. Once one… just ONE Governmental entity passes something like this, it will not be long before every person in America is silenced. Then the MSM can say and do whatever they want. Use any narrative and the spin will end up being the only thing that people know. Good bye truth. It does not stop there. Think back to 9/11. Before 9/11 we did not have Homeland Security, but we, the citizens allowed for Homeland Security to happen and look at where that has gotten us! This is just one more item, in a long list of items, that the Government has taken from us…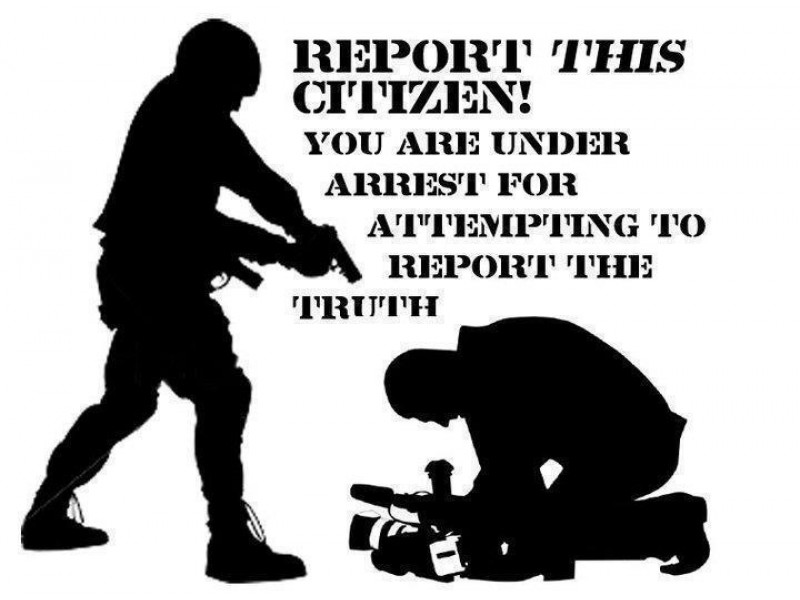 What are your thoughts? Do you feel that this is something that should be implemented or do you maybe feel that this is just another right that is going to be taken from us? If you are outside the United States, does your country have anything like this in place? What is censorship like in your country? We really would like to hear from you about your thoughts, comments and/or concerns about this below. As always, we thank you for taking your time to read our article. If you would like to see more of our work, please visit our steemit page @truthbeoyndlies
Comment Using Facebook
Comment Using Facebook